Click here for the most
up-to-date race info

DRAW
FRIDAY, 6pm
1
Abbey Garner
2
Paige Thomas
3
Cheryl Barron
4
Patty Mccullar
5
Latricia Duke
6
Bryan Taylor
7
Jolene Montgomery
8
Leshia Knox
9
Kerri Woodall
10
Aimee Olson
11
Michele Allison
12
Charlotte Cunningham
13
Melanie Self
14
Kim Shubrook
15
Brenda Powell
16
Leigh-Adella Rhoad
17
Tara Bearden
18
Josey Groues
19
Janice Stephens
20
Bailee Switzer
21
Teresa Torchia
22
Melissa Silvers
23
Neely Halford
25
Kelby Keeton
25
Jo Nell Pool
26
Debra Cooper
27
Katy Holloway
28
Callie Rios
29
Clay Johnson
30
Madison Montchal
31
Jessica Thomas
32
Kelsey Jones
33
Jessica Parton
34
Jo Kirby
35
Gabi Herring
36
Nikki Folmer
37
Jennifer Parton
38
Laurie Morse
39
Ashley Nelson
40
Kenneth Artis
41
Kathy Webb
42
Tori Johnson
43
Crystal Sebesta
44
Alison Mcfadden
45
Heather Glass
46
Alica Jones
47
Latricia Duke
48
Cathy Cahill
49
Toni Rhodes
50
Pam Butz
51
Sussie S Wilkie
52
Tessie Doyle
53
Kayla Brantley
54
Nancy Woodward
55
Julie Hardcastle
56
Luann Johnson
57
Kim Devenyns
58
Jana Brothers
59
Tara Ford
60
Kelsey Mackay
61
Sandy Avanys
62
Linda Hart
63
Patty Mccullar
64
Kerri Woodall
65
Leigh-Adella Rhoad
66
Janice Stephens
67
Aimee Olson
68
Bryan Taylor
69
Cheryl Barron
70
Jolene Montgomery
71
Michele Allison
72
Josey Groues
73
Madison Montchal
74
Abbey Garner
75
Melanie Self
76
Leshia Knox
77
Latricia Duke
78
Jo Nell Pool
79
Charlotte Cunningham
80
Katy Holloway
81
Mattie Jackson
82
Ashley Nelson
83
Ryann Pedone
84
Callye Russell
85
Heather King
86
Kristen Mcquade
87
Sydney Fuller
88
Shelly Weaver
89
Jill Crotta
90
Leslie Harrison
91
Lee Ann Ballew
92
Deena Adams
93
Shanda Mcquade
111
Latricia Duke
112
Marcia Fuller
113
Abbey Garner
117
Danni Tamburro
122
Ryann Pedone
124
Mattie Jackson
126
Callye Russell
127
Heather King
131
Charlotte Cunningham
134
Kristen Mcquade
135
Shanda Mcquade
141
Jolene Montgomery
153
Latricia Duke
158
Mattie Jackson
178
Danni Tamburro
LD
Veronica Flores
LD
Mattie Jackson
LD
Anna Oberlin
LD
Anna Oberlin
LD
Lisa Ruhnke
SATURDAY, 10am
1
Teresa Turbeville
2
Kerri Woodall
3
Madison Montchal
4
Jennifer Fite
5
Cori Owen
6
Jeannie Walker
7
Melissa Silvers
8
Jj Baldwin
9
Lindsey Turner
10
Josey Butler
11
Katy Holloway
12
Valerie Ford
13
Magen Morris
14
Latricia Duke
15
Jolene Montgomery
16
Cheryl Barron
17
Trina Cash
18
Shelly Weaver
19
Nikki Wink
20
Aimee Olson
21
Michele Allison
22
Tori Johnson
23
Janice Stephens
24
Amanda Mcmillan
25
Lillian Seward
26
Patty Mccullar
27
Josey Groues
28
Stevie Ann Tucek
29
Kim Devenyns
30
Patty Ihm-Batcheler
31
Ashley Nelson
32
Jamie Cash
33
Taylor Shipman
34
Amy Miller
35
Winnie Archer
36
Sharon Grigsby
37
Sherry Alton-Mckenzie
38
Cathy Cahill
39
Cressent Nickes
40
Regan Ritter
41
Mattie Jackson
42
Leshia Knox
43
Tamra Pittman
44
Melissa Silvers
45
Tessie Doyle
46
Bailee Switzer
47
Alison Mcfadden
48
Maci Hamilton
49
Kelsey Jones
50
Abbey Garner
51
Latricia Duke
52
Heidi Plumer
53
Teresa Torchia
54
Jana Brothers
55
Morgan Mcmillan
56
Charlotte Cunningham
57
Kelsey Mackay
58
Luann Johnson
59
Lindsey Connell
60
Tara Bearden
61
Ellicia Bailey
62
Fallon Forbes
63
Clay Johnson
64
Sharlene Martinez
65
Mary Mcmullan
66
Melissa Neal
67
Neely Halford
68
Lisa Ruhnke
69
Josey Butler
70
Rhonda Wilson
71
Stephanie Harris
72
Aimee Olson
73
Linda Hart
74
Cheryl Barron
75
Janice Stephens
76
Kayla Brantley
76
Danni Tamburro
77
Sussie S Wilkie
78
Julie Hardcastle
79
Taci Lynn Frosch
80
Madison Montchal
81
Kim Shubrook
82
Jj Baldwin
83
Shelly Weaver
84
Valerie Ford
85
Nancy Woodward
86
Kerri Woodall
87
Ashley Nelson
88
Magen Morris
89
Cassidy Carpenter
90
Jennifer Fite
91
Katie Keith
92
Jolene Montgomery
93
Lana Breedlove
94
Katy Holloway
95
Josey Groues
96
Abbey Garner
97
Stevie Ann Tucek
98
Alica Jones
99
Crystal Sebesta
100
Michele Allison
101
Michelle Mantooth
102
Kasey Carmack
103
Patty Mccullar
104
Lauren Weaver
105
Cressent Nickes
106
Stormi Duke
108
Latricia Duke
108
Mattie Jackson
109
Jj Baldwin
110
Jenna Beth Blair
111
Jackie Jatzlau
112
Melissa Silvers
113
Gwynn Frosch
114
Korin (Kory) Price
115
Karen Heward
116
Jackie Ganter
118
Addie Fouts
119
Caitlin Eakin
120
Jan Tofell
121
Ashley Sorenson
122
Leslie Harrison
123
Daryll Kessler
124
Angela Ganter
125
Shaylee Williams
128
Callie Chamberlain
132
Danni Tamburro
132
Shambrae Williams
133
Latricia Duke
139
Deena Adams
142
Jolene Montgomery
143
Emilee Polamsky
157
Mattie Jackson
158
Jenna Beth Blair
168
Karen Heward
174
Jackie Jatzlau
177
Korin (Kory) Price
179
Jackie Ganter
181
Latricia Duke
189
Daryll Kessler
193
Shelly Arrington
213
Mattie Jackson
LD
Shelly Arrington
LD
Brigette Barbier
LD
Brigette Barbier
LD
Tammy Fernandez
LD
Beverley Hubble
LD
Karen Mcdermott
LD
Karen Mcdermott
LD
Karen Mcdermott
LD
Carin Sistare
LD
Kenna Squires
LD
Kenna Squires
LD
Kenna Squires
LD
Kenna Squires
SUNDAY, 10am
1
Sandy Avanys
2
Janice Stephens
3
Jennifer Fite
4
Rachel Miller
5
Hanna Forbes
6
Sharon Blessing
7
Nikki Folmer
8
Kelly Allen
9
Stevie Ann Tucek
10
Maggie Holland
11
Callie Rios
12
Cheryl Barron
13
Shelly Weaver
14
Kayla Brantley
15
Stormi Duke
16
Fran Surles
17
Elisabeth Ann Wyatt
18
Karen Mcdermott
19
Jj Baldwin
20
Tammy Fernandez
21
Lisa Cavness
22
Carin Sistare
23
Misty Criswell
24
Magen Morris
25
Kody Criswell
26
Madison Montchal
27
Kenna Squires
28
Jeannie Walker
29
Debra Fairman
30
Rhonda Wilson
31
Amanda Mcmillan
32
Beverley Hubble
33
Crystal Sebesta
34
Stephanie Harris
35
Callie Jo Surles
36
Fallon Forbes
37
Clay Johnson
38
Alica Jones
39
Lauren Weaver
40
Amy Miller
41
Lindsey Connell
42
Sharlene Martinez
43
Tori Johnson
44
Lana Breedlove
45
Morgan Mcmillan
46
Teresa Turbeville
47
Teresa Torchia
48
Luann Johnson
49
Claudia Light
50
Rachel Miller
51
Janice Stephens
52
Charlotte Cunningham
53
Hanna Forbes
54
Cassidy Carpenter
55
Sharon Blessing
56
Winnie Archer
57
Jennifer Fite
58
Madison Montchal
59
Alison Mcfadden
60
Shelly Weaver
61
Cori Owen
62
Stevie Ann Tucek
63
Kasey Carmack
64
Jj Baldwin
65
Kelly Allen
66
Sharon Grigsby
67
Kim Shubrook
68
Taci Lynn Frosch
69
Karen Mcdermott
70
Laura Benton
71
Magen Morris
72
Kenna Squires
73
Cheryl Barron
74
Jackie Jatzlau
75
Korin (Kory) Price
77
Regan Ritter
78
Jan Tofell
79
Ashley Sorenson
80
Shambrae Williams
81
Callie Chamberlain
82
Shelly Arrington
83
Shaylee Williams
88
Deena Adams
101
Jj Baldwin
101
Kenna Squires
102
Karen Mcdermott
126
Korin (Kory) Price
128
Jackie Jatzlau
138
Kenna Squires
143
Shelly Arrington
LD
Callie Duperier
LD
Callie Duperier
LD
Callie Duperier
LD
Callie Duperier
LD
Callie Duperier
LD
Gwynn Frosch



Viewed 4,566 Times

Click Here for Open Results
For information on live webcasting click here
This webcast is streamed using the Windows Media format. IE users need Windows Media Player. Foxfire users need a plugin from foxfire found here. You will need an Internet connection via cable or DSL at least 300 kbps or your screen will buffer and freeze.
RACE INFO
Friday, 6pm
Saturday, 10am
Sunday, 10am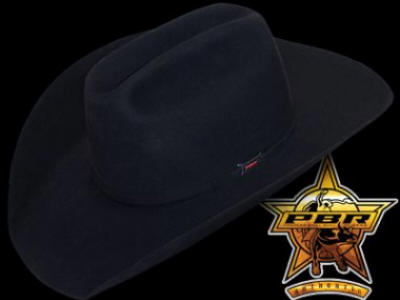 A PBR hat is about more than just style; itís about honor, because PBR is more than a name, itís a lifestyle. From $299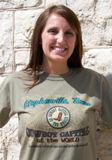 Get your OFFICIAL 'Cowboy Capital of the World' T-Shirt TODAY!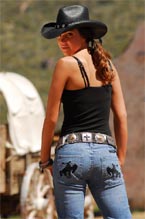 Cutting Edge style from
Cowgirl Tuff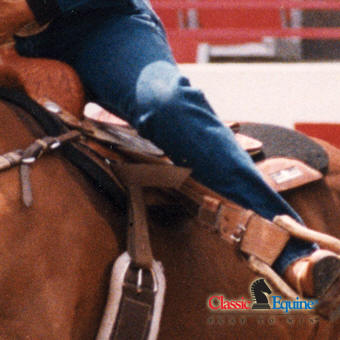 ContourPedic Barrel Pad
Designed to be used alone or with a blanket.
$126.95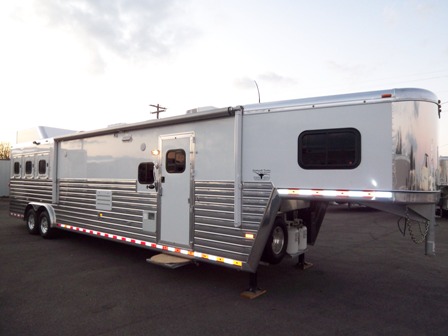 2010 HART ULTIMATE 16' SW SLIDE-OUT 3 Horse With Living Quarters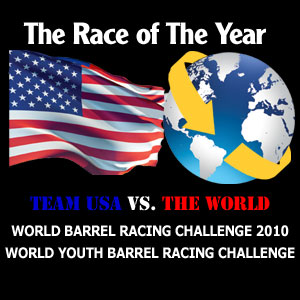 World Barrel Racing
Challenge 2010
Qualifying Race